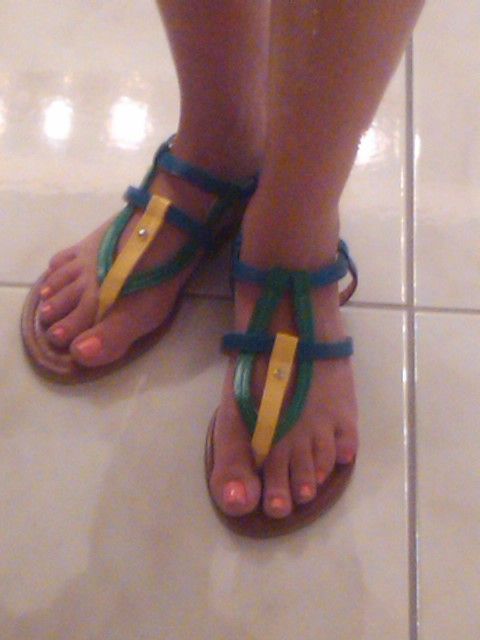 For someone who loves to write about women's interests, I honestly don't do a lot of shopping. I couldn't help but share this info and even give a little free promotion to the stores running good deals. Please be certain of this, though: with two small children in retailing tow, this info is faaaaar from exhaustive!
So, a lot of my best girls love Charming Charlie, and who wouldn't? Right now, many, many accessories have been marked down by around 25% AND made buy one, get one FREE! I got the sandals above and another pair for next to nothing.
Cotton On had adorable tees and swim seperates for $5! And jean shorts for $10. And many other fashionable bargains. I'll be back there soon!
Happy retail therapy and blessings!