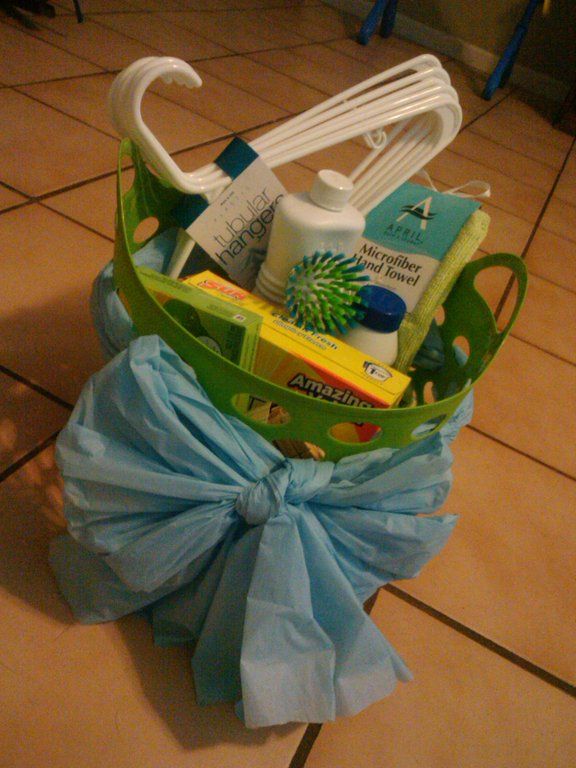 First, let me give a little teaser that
a new, better blog
from me is heading your way! I've been posting less here while I do some design and layout. I CAN'T WAIT to share it, but I'm trying not to prematurely. Also, good news, I'll be doing a
giveaway
at the launch. Stay tuned.
This was a gift basket for my sweet friend Bethany, who is leaving for her freshman year of college (so proud of you, girl!). Maybe she'll have some good ideas for dorm room decor or organization to share with us soon. So, I have a little confession... All items here came from the dollar store. I'm not trying to be a cheap gift giver; I had a budget of $10. We stay-at-home-mamas (among other savvy women) have to be disciplined and clever.
The base idea came from
Camp Clem
. It's a blog with some very savvy chic ideas, especially for gift giving. I love the idea of a laundry basket filled with laundry goodies. And, that big fat bow was made from a plastic tablecloth. Side note: wouldn't it be cute with a fun print?
My shopping list was something like this:
laundry basket
table cloth (I believe the dollar store only carries one size)
a box of laundry detergent
dryer sheets
detergent for delicates
bleach
cleaning brush
microfiber cloth
package of clothes hangers
clothes pins
I tried to buy the basket, bow, and contents in keeping with Bethany's decor colors as much as possible. To make the bow, I cut the tablecloth in half vertically. Then, I just threaded it through the holes in the basket, weaving in and out, skipping a few holes as I worked. I tied it with the standard bow.
Here are the contents, so you can see them clearly.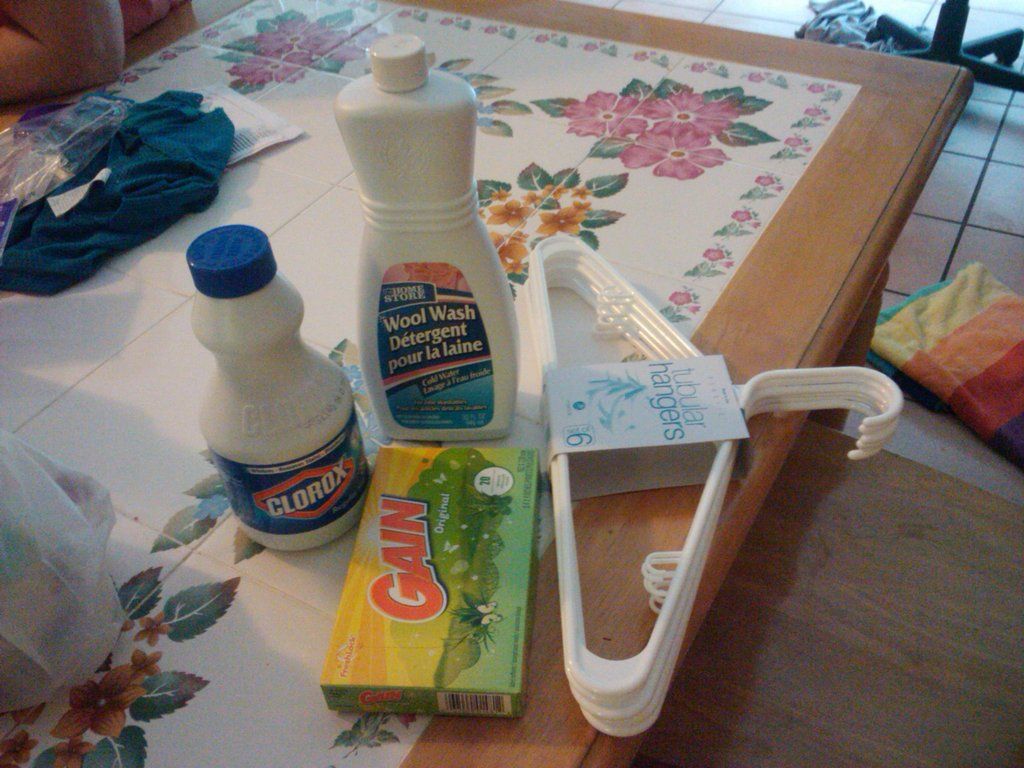 And, there you have the completed basket!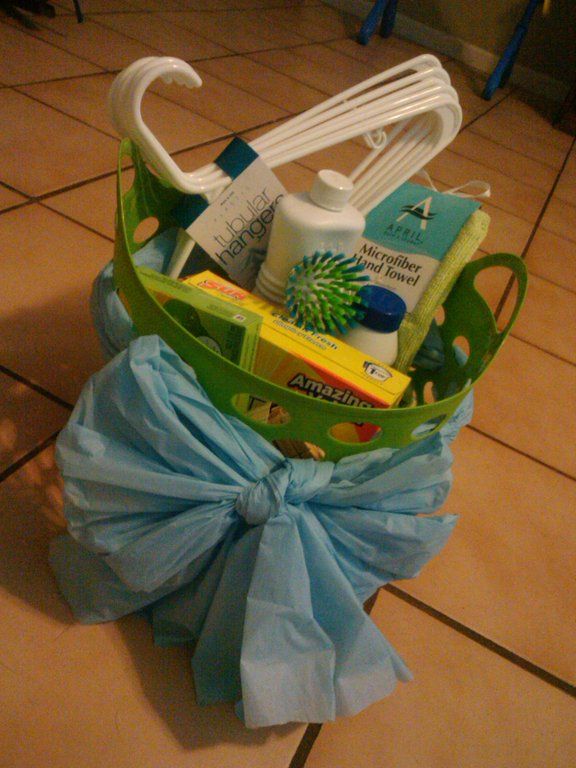 Best wishes to all those who are college bound! Blessings!